TSM Transport, the history of the refrigerated transport specialist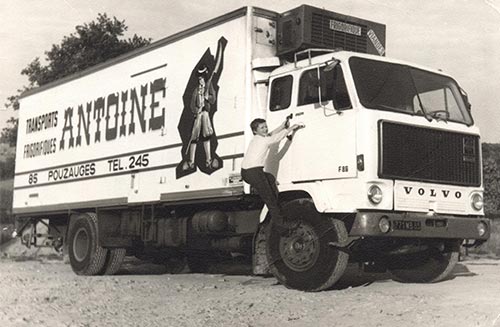 TSM is the international subsidiary of Groupe Antoine. Founded in 1987, TSM was based in Saint Michel en l'Herm in the Vendée, hence its name T.S.M: Transports de Saint Michel.
Thereafter, the company moved to Pouzauges. Transports de Saint Michel developed the business abroad, mainly in the fresh hanging meat transport.
European scale
Thanks to open borders and meat crises, TSM has diversified into the consolidation in fresh and frozen goods towards the South and the East of Europe.
In 2001, TSM created 2 companies TSM Esport and Ital'TSM :
TSM ESPORT is specialized in transport to Spain and Portugal
ITAL'TSM is specialized in transport to Italy, Slovenia and Croatia
These companies allow TSM to be closer to its customers and to offer a personalized quality service.
In 2013, TSM Transports develop and open a new line to Eastern Europe. We offer now refrigerated transport of goods to Austria, the Czech Republic, Poland and Germany and 2 departures per week in consolidation from Paris to Poland.
Ital'TSM, export to Italy ans Eastern Europe
ITAL'TSM moved several times. First time in 2003 to Bressuire (79), then in 2008 to Terves (79) to increase its consolidation capacity with a new platform.
TSM Esport, refrigerated transport to Spain and Portugal
TSM Esport is still based in Pouzauges and offers departures to Spain and Portugal in full load and consolidation thanks to its 17 gates multi-temperature platform.