Transported goods
Transport of refrigerated or frozen perishable goods in consolidation or full load
A transport respectful of the quality of your goods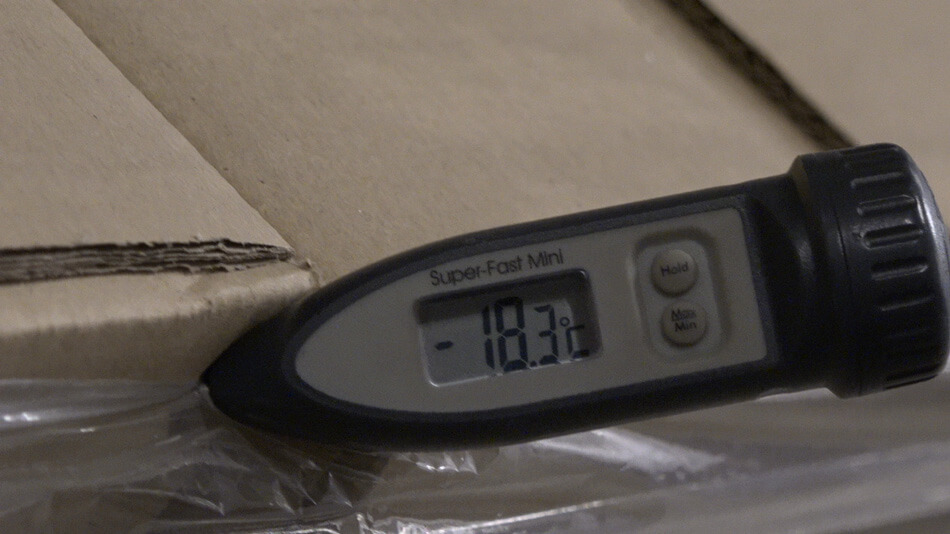 All our refrigerated trucks meet the most stringent European quality standards. We put at your disposal a modern and sophisticated equipment adapted to the transport of perishable goods.
For the refrigerated transport in consolidation, the goods transit through our platforms which have a sanitary approval and thus the obligation to respect the HACCP method, pledge of quality in the handling of your products and the respect of the cold chain.
Our trailers are equipped with latest generation temperature recorders. We put at your disposal a specific high-tech equipment to guarantee the traceability of your goods :
Bi-rails trailers
Tractor trailers
Tubular meat racks with euro hooks (tube 49 and tube 60)
Bi-temperature trailers
You can join us 24 hours a day, 7 days a week. Throughout the transport, you have the opportunity to know the exact localisation of your goods at any time thanks to the geo-tracking.
We are also committed to sustainable development by training our drivers to have a green and responsible driving by using EURO 6 vehicles.
The different goods transported
TSM is responsible for the transport of refrigerated or frozen perishable goods :
Butchery
Meats
Frozen
Flowers
Cheese
Fruits
Vegetables
Seafood
Dairy products