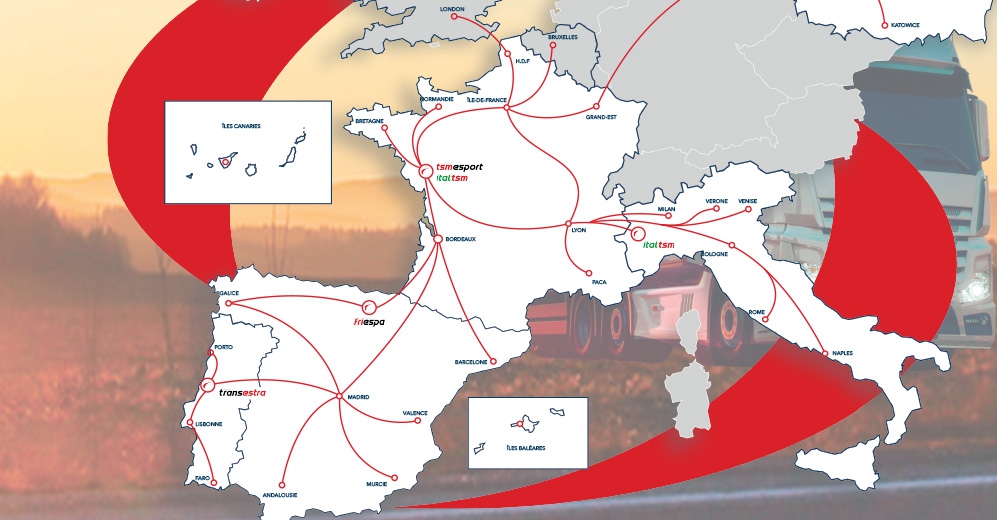 SIRHA 2023
SIRHA Lyon 2023 Read more...
---
All news >

150
ENSEMBLES
MULTITEMPÉRATURE

TRAÇABILITÉ
DES TEMPÉRATURE

140 000
PALETTES EXPÉDIÉES
PAR AN

200
DÉPARTS PAR SEMAINE
À L'EXPORT
600
FOIS LE TOUR
DE LA TERRE/AN
Our entity
Founded in 1987, TSM company was based in Saint Michel en l'Herm in Vendée hence the name T.S.M. : Transport Saint Michel.
Thereafter, the company moved to Pouzauges. TSM have developed the business abroad, mainly in the fresh hanging meat transport.
Read more...
Multi-temperature transport
A transport respectful of the quality of your goods
All our refrigerated trucks meet the most stringent European quality standards. We put at your disposal a sophisticated equipment adapted to the transport of perishable goods.
Goods